Miss Hanifa Abdel Scam
---
Miss Hanifa Abdel Scam
​For those of you who have a lot of experience in the online world, this will come as no surprise. But, for newbies, I write this message of warning.
Anytime you join an online community, communicating with people all over the world, you have a level of risk. You risk being contacted by people that do NOT have your best interest at heart.
I spend a part of my Wealthy Affiliate day welcoming new members and offering my help and support. While I am still learning, having been with WA for over a year now puts me ahead of the curve for many.
I am happy to help people that are just learning the ropes. Not only does it help them, but, it also helps to reinforce my own knowledge.
But, opening the lines of communication with new members also puts me in the scope of those that might join the community in hopes of taking advantage of the members.
Being engaging and helpful can make you a target of the unscrupulous. This can occur both in the online, and offline world.
In the real world it is a common practice by those that would seek to harm you in some way, to distract you with a fictitious need or problem.
Online, people may attempt to open a line of communication with you for a myriad of different netharius purposes. They may try to appeal to you on a personal basis.
And, they used well rehearsed scripts to lure you in, gain your trust, then bait you, and close the trap around you.
Miss Hanifa Abdel Scam – Her Profiles
In the case of the Hanifa Abdel scam, the scammer is using the persona of a Miss Hanifa Abdel. In a quick search you will find profiles for Hanifa on most of the social media sites where her messages beckon to those that might be inclined to contact her.
Here is one from Foursquare.Com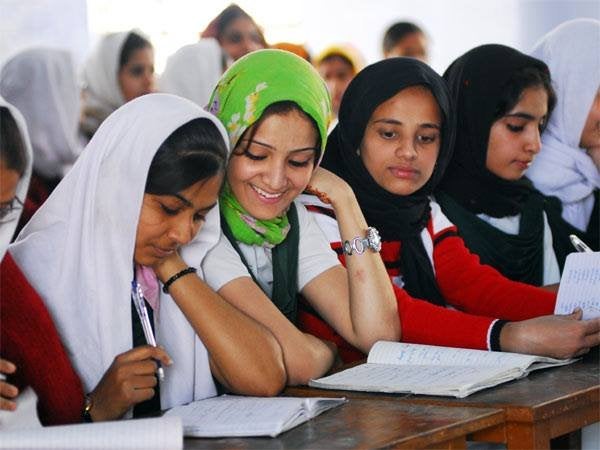 "hello Greetings my name is Hanifa i will be happy to get in contact with you please contact me for more about me thanks;(HanifaAbdel@hotmail.com )"
And here is another from ChatMilitary.net
hello Greetings
my name is Hanifa i will be happy to get in contact with you
please contact me for more about me thanks;(HanifaAbdel2@hotmail.com )
Here is one more from Quora.com
Hello
AM miss hanifa,
i saw your profile today on quora and i was happy about it, really i would like to know you more and i will like you to contact me with this my private email address (hanifa19abdel@live.com) so that i can tell you more about myself and send you my pictures for you to know and see whom i am, Remember the distance or color does not matter but love matters alot in life, remain bless
Miss Hanifa Abdel Scam – The Emails
The Hanifa Abdel scam works like this. First "she" will contact you in some fashion. Via a chat or profile message or perhaps an email.
In my case, "she" contacted me first on Wealthy Affiliate, and then by email.
Here is the first email I received from "her."
My name is (Hanifa Abdel ) From Libya in North Africa, i am (24years old) but age doesn't matter in a real relationship, I am from (Libya,) 5.2ft tall, fair in complexion single,(never married ) and presently i am residing here in Dakar as a result of the war that happened in my country which i was escaped to this country Senegal were i am under refugee camp.

My late father MAJOR GENERAL, (ABDEL FATTAH YOUNES).  My late father He held the rank of Major General and the post of Minister of Interior, but resigned on 22nd February 2011 to defect the rebel in Libyan civil war. My father was killed by members of an anti-Gaddafi military on 28th July 2011. When rebels anti-Gaddafi military troupe attacked our house one early morning killing my parents. Equally my mother was six months pregnant and she was a senior lecturer at the university before her death, it's only me that is alive now because I am the only child to my parents, and I managed to make my way with the help of UN to Senegal, where I am leaving now as refugee. It was in an early morning attack by militant groups killed my family members both my mother and my father in a cold blood,  Equally my mother was six months pregnant.

Right now, as i am talking to you, i am the only person alive in my family, and I managed to make my way to this country (Senegal) where i am leaving now as a refugee under the care of a Rev. Fr, Jose Akummy  who is the priest of the ( Saint-Louis Roman Catholic Church (Senegal) here in the camp, he has been very nice to me since I came here but i am not living with him rather i live in the female's hostel because the camp have two hostels one for men the other for women.
Miss Hanifa Abdel Scam – More Pictures
The email above had two pictures attached.
The next email received from "her"
Please do not be offended for this message that comes from me please, its just that i don't know what else to do, because  my situation here as the refugee is giving me a great concern, therefore, i will like you to consider my situation as an orphan, and be kind with me, as i am putting the whole of my trust on you with out fear, though i don't know who you are before, but i believe that with God all things are possible and you can not betray me at the end.

I have communicated to you because of  my difficult situation here in this refugee camp, Its just like one staying in the prison and i hope by Gods grace i will come out here soon.

I don't have any relatives now whom i can go to, all my relatives ran away in the middle of the war the only person i have now is the Rev Fr. Jose Akummy , who is our guardian here in this refugee camp, he has been very nice to every body in the camp, but we are not living with him, rather we are leaving in the hostel, which is divided into two sections, one for the male, and the other for the female.

The Rev father Tel number is  (+221 77 394 51 64)  if you call, please tell him that you wants to speak with me Miss. Hanifa Abdel from Libya he will send for me in the hostel to come and talk with you. Here in this camp I am sending you email through the church office computer at the Rev Farther office. Because As a refugee here we don't have any right or privilege to any thing be it money, phone, computer, or whatever because it is against the law of this country. I want to go back to my studies because I only attended my first year before the tragic incident that lead to me being in this bad situation. I was present when i saw my mother killed with six months pregnant.

Please listen to this –( because it's a secret, even no one knows about it except you and i knows about this),

I have my late father's death certificate here with me, which i will send to you later, because when he was alive he deposited some amount of money in one of the leading banks in Europe which he used my name as the next of kin, the total amount, is US$3.4M(THREE Million four Hundred Thousand United States Dollars). So I will like you to help me to transfer this money to your account and from it you can send some money for me to get my traveling documents and air ticket to come over to meet you in your country. I kept this secret to people in the camp here the only person that knows about it is you and me.

For your own information, i want you to view this news information about killing of my late Father, story through BBC WORLD NEWS http://www.bbc.co.uk/news/world-africa-14336122  So i will like you to keep it to  yourself as secret and don't tell it to anyone because i am afraid of loosing my life and the money if people gets to know about it.

Remember i am giving you all this information due to the trust i deposed on you. I like honest and understanding people,truthful and people that have vision, hardworking and GOD fearing person. My favorite language is English and i speak English very fluently.
can i trust you as a genuine friend ?
with lot of love Yours.
Hanifa.
By now, if it's not clear to you this is a scam, it should be. If I had a dollar for every time I have been contacted by someone with millions of dollars, looking to use my bank account as a place to store it.  Well, I would have a ton of money, thats for sure.
The fact is, this is always bull pucky. Just another attempt to play on the ignorance of the general public.
Miss Hanifa Abdel Scam – More Research
While doing some research on the topic of this Hanifa Abdel Scam I found a site that has laid out the whole thing.
ScamSurvivors.com has a forum dedicated to this particular scam.
I've also found other references on this one that date back to 2011. Interestingly, they are still using some of the same phone numbers that were used back then.
The hopes of the scammers here is to get you to use your bank account to do business with them. I'm sure they will not only try to separate you from your money, but, also use your personal information for identity fraud.
Miss Hanifa Abdel Scam – The Bottom Line
The bottom line here is just avoid any contact with anyone via email or social media sites that calls themselves Hanifa Abdel, and, take note of the method of deceit found here.
Don't become another victim of the Hanifa Abdel Scam.
---
Please share your stories about this or other scams below!
Sincerely,
Tom